CamdenBoss highlights the versatility of its latest plastic enclosure in this marketing video, covering the features, benefits and design features of the 1500 Series Universal Smart Enclosure.
The 1500 Series Universal Smart Enclosure has been manufactured to provide modern solutions to the electronics industry. The internal space provides designers with multiple PCB mounting bosses at different levels, allowing multiple boards to be used in unison or separately handling different aspects of the desired electronic device. With potential applications such as smart environmental sensors that detect gas, light pollution or heat, the 1500 Series is ideal for IoT and smart devices that we can expect to grow as a market in the new decade. Installers will appreciate the fact that the corner mounting enclosure will face no issues with irregular walls as the unique and engineered 45 degree bracket requires only one fixing face not seen in other similar designs. A recessed front face provides plenty of area for overlays, keypads, biometric scanners and digital printing.
The 1500 Series can be purchased as a kit which includes all of the necessary components to fix the bracket and assemble the enclosure.
Choose from either black, white or grey with a further option of a solid or vented base
Need it customised? Talk to us about this too. We offer a selection of different customisation methods in house, leaving you with only one direct contact to deal with!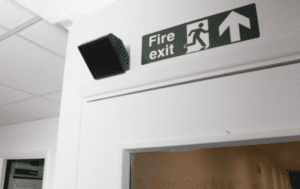 Find out more about the range here: https://www.camdenboss.com/1500-series/
Or get in touch with our sales team: +44 (0)1638 716 101
About CamdenBoss
CamdenBoss continues to push the boundaries on providing customer driven solutions, utilising 50 years of manufacturing experience.
As the biggest innovator of high-quality plastic enclosures and electro-mechanical components in the UK, CamdenBoss has built an unbeatable reputation for providing a broad and comprehensive range of products, guaranteed to satisfy any requirement.
CamdenBoss consistently drive quality and innovation to enable the customer to stand out from the crowd. They remain the only company to provide multiple industrial products including terminal blocks, waterproof connectors, fuses and fuse holders, along with customised plastic and metal enclosures. Giving the customer engineered solutions and modern products all designed around today's market
Call our sales team today on 01638 716101