CamdenBoss highlights the practical features and ingenuity that has gone into the 1500 series, 45° mounting bracket.
Product designers and device integrators will warm to the fact that the corner mounting enclosure will face no issues with irregular walls as the unique 45° bracket requires only one fixing face not seen in other similar designs. The bracket also allows the enclosure to be mounted at 45° to a flat wall or desk surface opening up a wide range of application potentials. Users will find the enclosure suitable for electronics such as door entry systems, smart home controls or medical devices such as small monitors.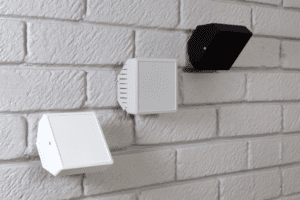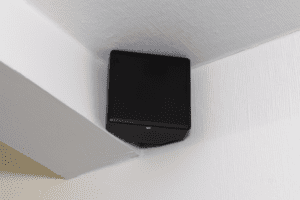 The 1500 universal smart enclosure has been manufactured to provide modern solutions and has taken into account the problems that are faced in today's industry. The internal space provides designers with multiple PCB mounting bosses at different levels, allowing multiple boards to be used at the same time.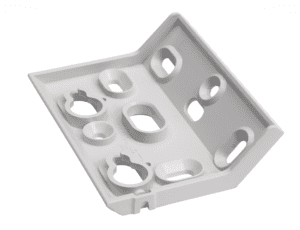 A recessed front face provides plenty of area for overlays, keypads, scanners and digital printing.
The 1500 series can be purchased as a kit which includes all of the necessary components to fix the bracket and assemble the enclosure.
Choose from either black, white or grey with a further option of a solid or vented base
Need it customised? Talk to us about this too. We offer a selection of different customisation methods in house, leaving you with only one direct contact to deal with!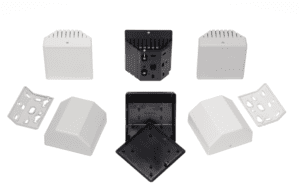 Find out more about the range here: https://www.camdenboss.com/1500-series/
Why not get in touch with our sales team on +44 (0)1638 716 101