Smartboxx are excited to lift the curtain on their refreshed website, paving the way for new business and detailing everything that it takes to make them a leading manufacturer of tool free enclosure solutions.
If you are unfamiliar with the process involved, a step by step guide allows you to get an insight into the processes that are involved, from consultation right through to volume production. View previous case studies, success stories, or take a look at the portfolio to gain some inspiration for your next project – or learn exactly how far Smartboxx can go!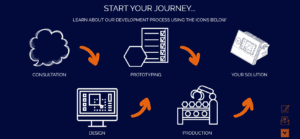 You can also learn about the many inhouse services that are provided, such as product coating, digital printing, CNC machining and much more…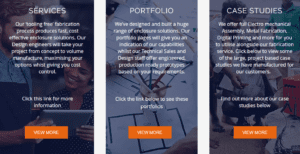 So, make sure you visit, you will definitely learn a thing or two… maybe you'll learn that we can offer you things conventional injection moulded simply cannot!
Follow the link below to find out more.
About Smartboxx
Smartboxx is a division of CamdenBoss Ltd. They continue to push the boundaries on providing customer driven solutions, utilising 50 years of manufacturing experience.
As the biggest innovator of high-quality plastic enclosures and electro-mechanical components in the UK, CamdenBoss/Smartboxx have built an unbeatable reputation for providing a broad and comprehensive range of products, guaranteed to satisfy any requirement.
They consistently drive quality and innovation to enable the customer to stand out from the crowd. They remain the only company to provide multiple industrial products including terminal blocks, waterproof connectors, fuses and fuse holders, along with customised plastic and metal enclosures. Giving the customer engineered solutions and modern products all designed around today's market
Call our sales team today on 01842 766557 or 01638 716101.