KEY FEATURES
The Raspberry Pi 4 DIN Rail enclosure is:
Designed and manufactured in the UK
Designed to perfectly fit the Pi 4 PCB, without the need for screws or PCB mounts
Available as a clear or solid lid kit
In stock and ready to ship today! Call the CamdenBoss' sales team on +44 (0) 1638 716101 or visit the website for more information
Introducing our BRAND NEW Raspberry Pi 4 DIN Rail enclosure:
Discover everything you need to know about the new addition to our product range in our short video…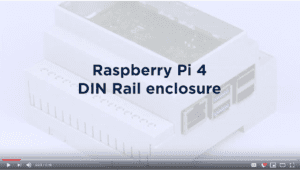 Find out just how quick our Raspberry Pi 4 DIN Rail enclosure is to assemble in our short assembly video…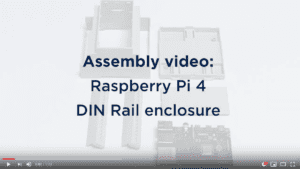 Why not visit our YouTube Channel
About CamdenBoss
CamdenBoss continues to push the boundaries on providing customer driven solutions, utilising over 50 years of manufacturing experience.
As the biggest innovator of high-quality plastic enclosures and electro-mechanical components in the UK, CamdenBoss has built an unbeatable and comprehensive of products, guaranteed to satisfy any requirement.
CamdenBoss consistently drive quality and innovation to enable the customer to stand out from the crowd. They remain the only company to provide multiple industrial products including terminal blocks, waterproof connectors, fuses and fuseholders, along with customised plastic and metal enclosures. Giving the customer engineered solutions and modern products all designed around today's market.