These metal thin film chip precision resistors manufactured by Susumu utilise non-magnetic materials making them ideal for medical electronics and equipment exposed to magnetic fields. The thin film structure enables low noise and anti-sulfur as well as the resistors having long term stability with inorganic passivation. The NRG1608 series has a chip size of 0603 as well as a resistance range between 10Ω and 360KΩ, all with a voltage rating of 100V. The also offer tight precision with low tolerances down to ±0.05% and TCR values as low as ±5 ppm/°C
Susumu NRG1608 non-magnetic metal thin film chip resistors are ideal for the following applications:
Industrial measurement instrumentation
Medical electronics
Equipment/devices under magnetic field
To discuss your requirements further, please click on the Live Chat button to contact one of our Rhopoint engineers.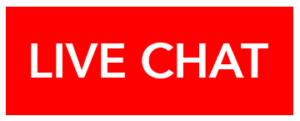 For further information on the NRG series from Susumu please click here
For further information on the complete Susumu range please click here