These resistors offer a power rating from 60W up to 1200W on a heat sink, with available resistance values between 0.1Ω and 6.8kΩ (inductive design) or between 0.1Ω and 3kΩ (non-inductive design). These resistors are manufactured to your requirements meaning custom resistance values within these ranges are available. The parts are supplied with a standard tolerance of ±5.0%, however, other standard tolerance options of ±0.5%, ±1.0%, ±2.0% and ±10.0% are available. Other options available include flying leads or tab terminals, as well as inductive or non-inductive resistive windings making the parts fully customisable to your requirements. The IRV series from RARA has an extruded aluminium vertical housing providing strong and rugged protection all with a temperature range from -55°C up to +200°C.
The most common applications for these models include:
Motor drives
Braking and snubber applications
Charging for electric vehicles
Power sources for industrial equipment
To discuss your requirements further, please click on the Live Chat button to contact one of our Rhopoint engineers.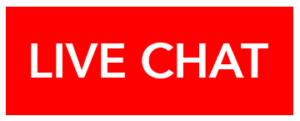 For further information on the IRV series from Rara please click here
For further information on the complete Rara range please click here.