By James Carbone
However, it will remain a seller's market in 2019 for many parts including MLCCs and resistors
Buyers of multilayer ceramic capacitors (MLCC), chip resistors and other passive components can expect supply to remain tight in 2019, although lead times that stretched past 80 weeks or more for some parts will recede as suppliers continue to add capacity.
Prices for some passives will rise in 2019, but not at the 30-40 percent and higher range that occurred in 2018. Electronics purchasers can also expect modest price increases for connectors, most likely in the 1 to 2 per cent range.
Passive component supply was tight last year and many electronics purchasers have had to turn to the open market to buy parts from independent distributors and brokers. Others have sought out new sources of supply in Asia from new emerging suppliers.
Major capacitor and resistor manufacturers have added capacity over the past year and say supply increased as new production ramped up and more capacity will be added in 2019. However, demand is also expected to rise and the extra capacity may not be enough to meet increasing demand. As a result, lead times may not change much for MLCCs and chip resistors, although supply conditions may ease in the first quarter because of weaker seasonal demand.
"We see the first half of 2019 as a transition period with some inventory and backlog adjustments taking place," said Alberto Salazar, general manager for AVX Inc. "This will be followed by tightening of supply in the second half as inventory levels go down and seasonal demand picks up." He said overall AVX doesn't expect lead times to change much from where they were in December.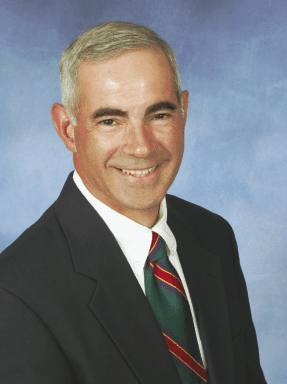 More component Capacity
AVX has made capital investments over the last few years and will continue to do so in 2019. "Upcoming capacity increases are not exclusive to MLCCs and tantalum," said Salazar. "They are being made across some of our other key lines such as our power, connector, antenna, and circuit protection products."
The extra capacity may help keep prices from increasing at double digit rates. Last year, some component tags doubled. "As demand for capacitors exceeded supply, prices increased during 2018," said Salazar. "This positive trend in pricing is allowing manufacturers, like AVX, to invest in capacity expansions to keep up with customers' ever increasing needs. We expect a more stable year as far as lead times and prices go," said Salazar.
However, despite additional new capacity supply may remain very tight for MLCCs in large case sizes because major capacitor manufacturers have decided to produce capacitors in smaller cases sizes.
"This is been a big topic in business," said Dave Valletta, executive vice president worldwide sales for Vishay Intertechnology, based in Malvern, Penn. "The big volume, commodity players, are focusing and throwing their resources into smaller and smaller case sizes.
Capacitors in smaller case sizes such as 0201 and 0202 are used in high-volume applications such as smart phones and consumer devices. Newer smart phones being introduced require about twice as many capacitors as phones built two years ago. Major capacitor manufacturers have ceased making capacitors in larger case sizes because of the rising demand for smaller case sizes from cell phone and other OEMs.
This has been good news for Vishay which focuses on larger cases "everything from 0402 and bigger," said Valletta. "We really have the run on this because we are in the legacy sizes and we don't plan to get out of it," he said.
More growth expected
Strong demand and higher prices in 2018 obviously resulted in strong sales and many manufacturers say sales are expected to rise again in 2019. "The capacitor business saw double-digit year-over-year growth throughout calendar year 2018," said Salazar. It wasn't just MLCCs and chip resistors that were in high demand in 2018. Demand increased for all capacitor technologies, including tantalum, powerfilm, thin-film and super capacitors, said Salazar.
Chip resistors proved to be a thorn in the side for many buyers in 2019 as lead times stretched out to 50 weeks or more depending on the part, package and manufacturer. The bad news is that supply will likely remain tight although lead times won't be as long as last year.
"We've been tight on chip resistors for almost two years, but we have been adding capacity," said Valletta. "Supply is tight for all components, but chip resistors have been the worst. That's the one that has been creating problems."
Valletta said there is debate in the industry about how long tight supply is going to last. "Some say certainly next year and into 2020, but others are saying five years," he said.
Component manufacturers are expecting continuing tight supply at least in 2019 because of unprecedented demand for components from multiple customer segments. More consumer, industrial, commercial products are being designed with electronics and more are being connected to the Internet, which is boosting demand not just for semiconductors, but for passives and connectors.
"Our world is going digital at a scale and pace that we have never seen before," said Salazar. "We are seeing growth across all major end markets." There is growing component demand from automotive, data processing/ storage, telecom & defense/ aerospace.
It's all about Connectivity
"Connectivity will be the major driver of volume and component technology development in years to come" said Salazar. "This mega-trend" will impact all markets and will require advanced solutions that go beyond capacitors, he said.
Automotive is another mega-trend in the electronics industry and is one of the biggest drivers of component demand. "Electrification of the vehicle is a term that everyone is using and it is driving demand for components and will continue to do so," said Valletta. More vehicles are being equipped with advanced driver assistance systems (ADAS).
Such systems have features such as automated lighting, lane change warning, collision avoidance, pedestrian crash avoidance, automated breaking, automatic lane centering, adaptive cruise control, and backup cameras.
In addition, more hybrid and electric cars are being built and such vehicles have a higher component content than traditional gas only vehicles. Also, many companies are developing self-driving or autonomous vehicles which also require more components. Component manufacturers and market researchers before automotive will be an important driver of electronic component demand for years.
Industrial applications will also demand more electronic components as a lot of mechanical industrial equipment transition to electronic systems. More industrial equipment will use robotics. Researcher IDC says that worldwide robotics market will total $103.4 billion in 2019 and continue to grow at a compound annual growth rate of nearly 19 per dent 2022. Such systems require large amounts of electronic components.
Over the next several years, the development of 5G cell phone networks and handsets will also boost component demand. Such networks are just starting to be built and will become operational in 2020.
Good times for Connectors
Strong demand from automotive, telecom and defense and aerospace segments in 2018 will also drive sales growth in the connector industry. The connector industry was on track to end 2018 growing 11.2 per cent, according to researcher Bishop & Associates. Business is expected to remain healthy in 2019, although sales growth will decline to 6.5%, the researcher said.
Supply of connectors has been tight, but price increases have been modest and lead times have not stretched as much as passive components. Ron Bishop, president of Bishop & Associates Inc., said connector industry prices have increased modestly over the past several years, or been stable.
Stable prices are a bit of a reversal for the industry. Historically connector prices decline each year when supply and demand are in balance, but over the last three or four years, connector pricing has been very stable or increased because of higher raw material prices and strong demand. "Prices in 2018 went up a couple percent on average, some more than others, and lead times stretched as demand has been so strong, he said. Connector prices could increase if the price of raw materials rises. Connector buyers should keep an eye on the prices of gold, copper, palladium and oil.
"So far, gold has not gone up excessively. However, we may see gold prices rise," he said.
Palladium prices have increased. Palladium nickel is used in the connector industry as an alternative for gold and is used in automotive catalytic converters to process polluting gases into less harmful gases, Bishop said. If oil prices rise, it could lead to higher plastics prices, he said. "Going forward, minor connector price increases in the range of 1-3% can be expected in 2019," said Bishop.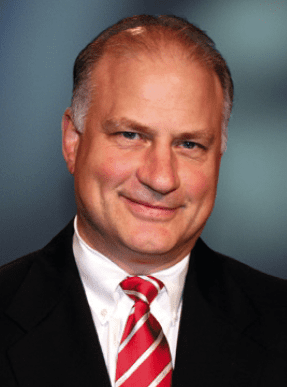 Stable pricing, higher Revenue
With connector demand remaining strong and steady to slightly higher prices, the global connector market will increase from about $66.8 billion in 2018 to $71.2 billion in 2019, a 6.5 per cent increase, according to Bishop. "We are not going to see double-digit growth in 2019. It will be in the 5-6 per cent range," he said.
It will be the third year in a row of solid growth for the industry. He said typically the connector industry experiences five or six years of growth including one or two years of strong sales and a couple years modest growth. Then the market declines a bit.
One of the key drivers for the connector market is the auto industry. Automotive is the largest customer segment for connectors, said Bishop. Connector manufacturer Molex says transportation, including automotive, is its biggest customer segment, accounting for about 26 per cent of the company's connector sales.
"It is growing and has been growing for the last four or five years," said Brian Krause, vice president of marketing and communications for Molex. "It has been a strong area for us."
Krause said development of the autonomous vehicle will further help drive connector sales for Molex.
Because of growing demand from automotive customers as well as other customer segments Molex is adding connector capacity. "We have to add capacity, especially with commodity products," said Krause. We have to keep lead times in check. We are continually evaluating where we are against our order base and continue to bring up new tools," he said.
While Molex and other connector manufacturers are expecting healthy sales growth in 2019, there is some concern of tariffs and a potential all-out trade war with China. "We can't ignore a potential trade war between the two largest global economies (U.S, China)," said Bishop. A trade war could impede sales growth for OEMs and component manufacturers, including connector suppliers.
Bishop noted that last September a third round of tariffs was levied by the U.S. against China. This round included products used by the electronics industry, such as copper, nickel, steel, and a large range of other metals, among other products," said Bishop. The tariffs were 10 per cent but were to rise to 25 per cent on Jan. 1, 2019, if the U.S. and China failed to reach an agreement on trade issues.
However, connector companies did not seem to be too concerned about tariffs, said Bishop. Many connectors companies manufacture their products in China for the domestic Chinese market, and produce connectors elsewhere in Asia for other markets, said Bishop. He said the general feeling among connector companies was that tariffs were a nuisance and bring uncertainty in the market but should have little impact on business and sales.
In addition, there are many new and emerging applications for connectors such as 5G, assisted, autonomous driving, continuing factory automation, the Internet of Things and strong growth in commercial aviation and the defense and aerospace industries. Such applications and emerging trends should boost connector sales despite global trade issues.
"These applications and trends will not go away. They will continue to drive the market even if we enter a period of slower growth in 2019," said Bishop.